Build Quality
We spend many hours handcrafting our Spas to ensure they meet our renowned standards for quality and performance.
Molded ABS/fiberglass base
The base is made as one piece to ensure it is strong enough to take the weight of the spa, water and people. It prevents vermin from getting inside the workings of your spa and is virtually indestructible to ensure years of trouble free usage.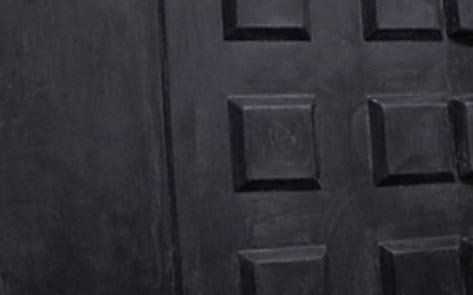 Timber free frame
TWe build your base, cabinet and shell out of permanent materials, so it only makes sense that our frames should also be constructed from rot free products. Our timber free frames give you added surety that your precious investment will last many years.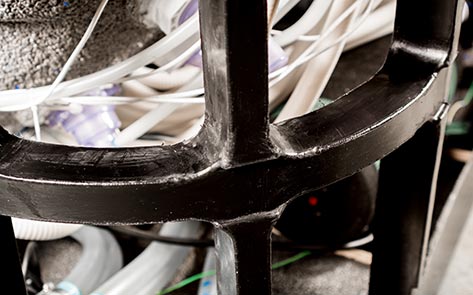 Toughflex plumbing
The plumbing on a spa is essential to water cleanliness and hydrotherapy. To ensure years of hassle free usage we have used tough yet flexible pipes that remain kink free. As we say, it's what's underneath that truly matters.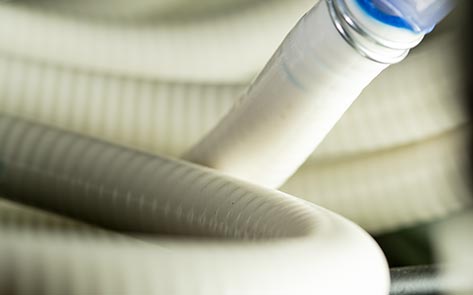 Thermotough cabinet
We craft our cabinets out of a plastic and wood composite to ensure UV protection even in the harshest environments. No-body like needless maintainece which is why we have created our own range of paint and stain free cabinets for years of enjoyment with out the grind.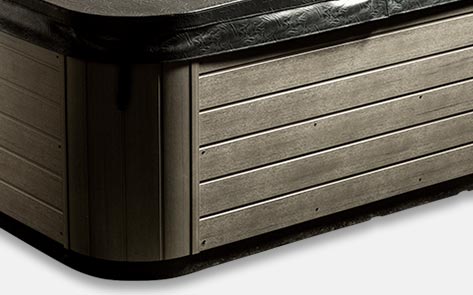 Four layer shell construction
Replacing a spa shell is a very expensive process so we go to extreme lengths to ensure our shells are made to last for a minimum of 10 years. Our shell construction consists of 4 unique layers bonded together for a smooth yet rigid watertight finish. And that's because you can't have a spa without any water!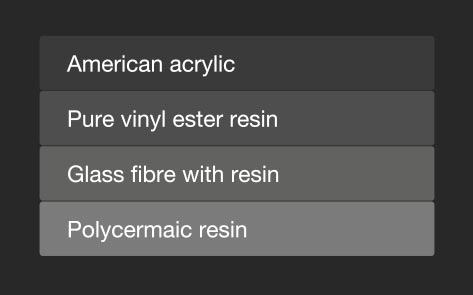 Aristech Acrylic
Acrylic needs to be able to handle the extremes and last the life of your spa. That is why we use American made acrylic that is the best available anywhere.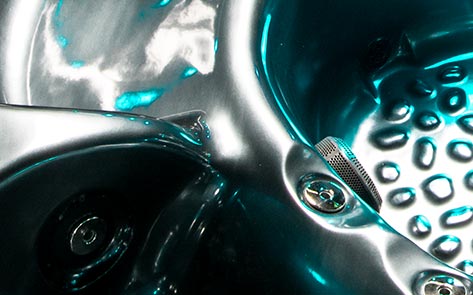 Locking hard cover
The Banff locking hard cover is designed strong to handle a child's weight if they happen to climb on it! The cover also locks in place to only allow removal when a key is used. Safety first.
The hard cover is UV resistance and waterproof to avoid deteriation over many years of exposure to the weather.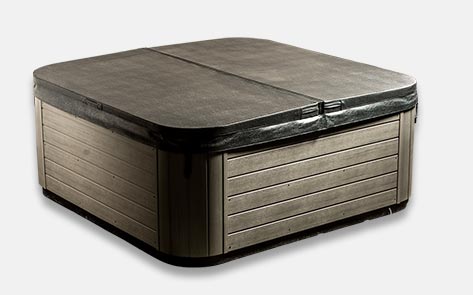 Water Technologies
Crystal clear water is an essential requirement for enjoying your spa. Banff Spas use the latest technologies available to clean your spa water.
75 sq ft. 50 micron water filter
Clean water starts by removing organic matter, the more you remove the less chemicals you need to keep your spa pristine clean and clear. Each Banff water filter is a massive 75 sq ft in surface and filters material out of the water that are greater than 50 microns.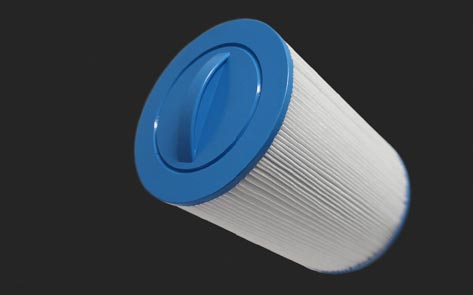 Ozone water clarification
Ozone makes microscopic particals bind together until they are big enough for the filter to remove them. In effect this boosts your filters capacity to remove particles that are less than 50 microns which drastically improves water clarity.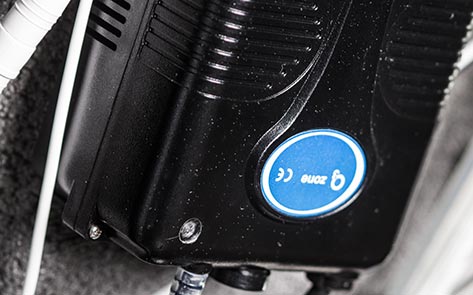 Silent circulation pump
For your water to be warm and crystal clear, it needs to circulate through the filters, ozone and heaters. Many spas use a cheap and noisey 2 speed pump to drive their water management and hydrotherapy. Banff however, has a dedicated, whisper quiet circulation pump that efficiently completes these tasks without any unwanted noise pollution.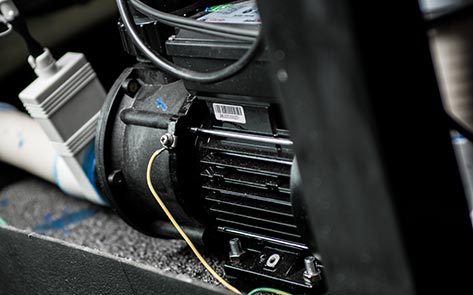 Power Consumption
We believe that a spa should be affordable enough to use everyday. That is why we have packed Banff with the best energy saving technologies available.
Perimeter insulation
We insluate the perimeter to capture the energy created by the pumps, heater, controllers, lights and ozone. This captured energy is then reused to keep the pipes warm and reduce the water heat loss that would usually occur.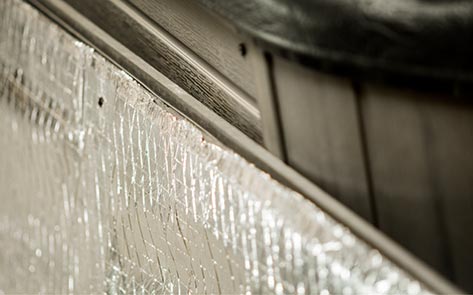 Dual layer insulation
We not only insulate the perimeter, but we also insulate the shell to increase the thermal mass closest to the water. Preventing heat loss from the shell in the first place is the most efficient and cost effective way to keep your spa water warm.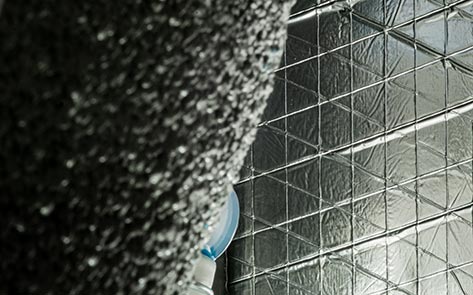 5.5kw heat pump
Heat pumps are traditionally used to cool homes down in Australia's hot climate. In other parts of the world heat pumps are used to warm places up because of the technologies incredibly efficiency. 1kw of energy in equals approximately 3kw of heating out. Attaching a heat pump to your spa saves you up to 70% on your heating costs. It sounds too good to be true!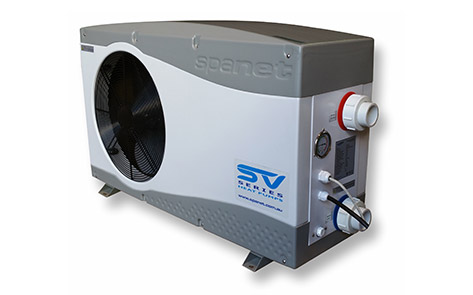 High density foam cover
Keeping heat in starts with the lid. We make our covers out of high density foam to create thermal mass that is highly efficient in preventing heat loss.