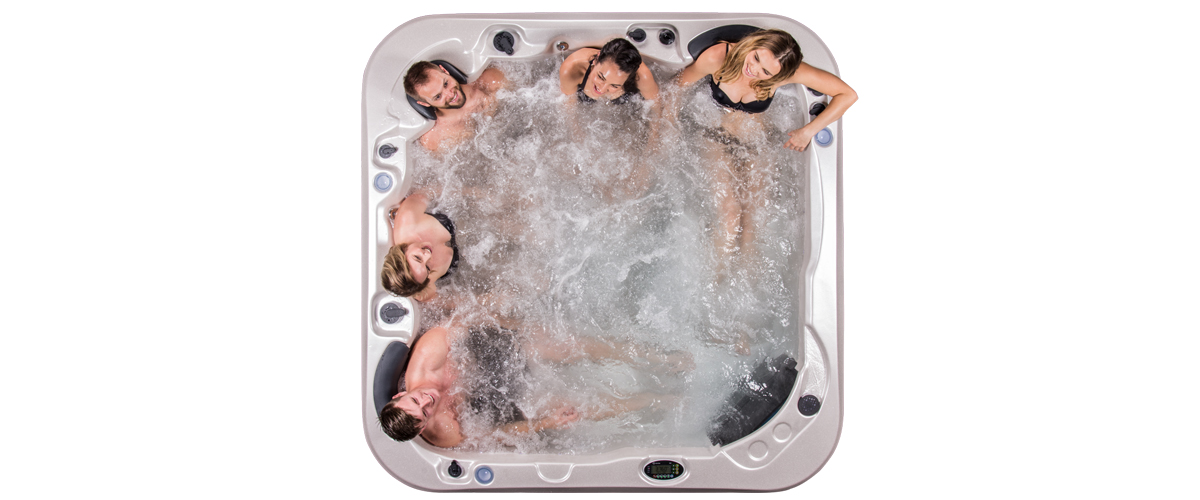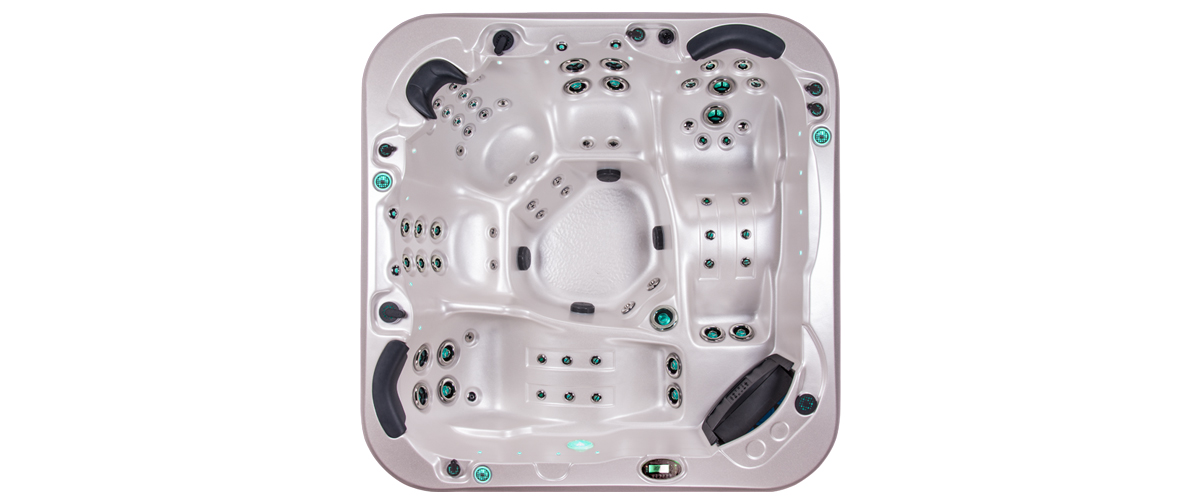 Is the Cobalt for you?
The Cobalt is our mid sized hydrotherapy spa pool. The spacious and functional design of the Cobalt seats up to five adults in comfort. The design and size of the Cobalt make it the perfect spa for those who want the extra space and all the added features of a larger spa but who can't commit to, or don't have the space for a large hydrotherapy spa pool.
The Cobalt includes the neck and shoulder therapy collar, with four hydrotherapy jets embedded within it to give an extremely soothing therapeutic massage. Rejuvenation in the Cobalt is made easy with the existence of up to 71 powerful jets placed throughout the entire spa pool to make certain you get all the benefits from hydrotherapy massage.
Name: Cobalt (Hydroplus)
Size (cm) (L x W x H): 215 x 215 x 92
Seats: 5 Seats (2 Loungers)
Total Jets (Stainless Steel): 71
Therapy Rating: 9/10
Jet Pump(s): 3hp x 2
SpaNet Silent Circulation Pump: 250W
Balboa BP Control System: √
Air Blower: 1,000W
Balboa Heater: 3kW max
WiFi App-Based Remote Control: Optional
LED Backlight Water Cascade: √
Aromatherapy System: √
Backlit Laminar Jet Water Feature: 4
Non-Slip Backlit Drink Holders: 3
Smart Stream BBA Bluetooth Stereo System: Optional
Wine Cooler / Drinks Chest: ×
Individual Seat Pressure Controls: √
Neck Therapy Collar: √
High Pressure Volcano Jet: 1
Hydroflow Bearingless Jets: √
Underwater LED Floodlight: √
Programmable LED Lighting Effects: √
Hydroglow Jets and Control LED Lighting: √
Perimeter and Cabinet Lighting: √
Purezone Ozone Water Clarifier: √
Purezone Multi Stage Filtration: √
Purezone UV Steriliser: √
High Density Lockable Spa Cover: √
Base and Perimeter Insulation : √
Shell Insulation: √
Hybrid Heatpump : Optional
Arctic Pack Insulation: Optional
USA Made Aristech Acrylic: √
Thermobond Multi-Layer Oven Cured Shell: √
12 Cabinet / Shell Colour Combinations: √
Timber-Free Permaframe Construction: √
Thermoclad No Maintenance Cabinet : √
High Impact Moulded ABS Base: √
Duraflex No Kink PVC Plumbing: √
Electrical (max): 32 amps
Dry Weight : 317 kg
Filled Weight : 1,517 kg
Water Capacity: 1,200 L
Spa Colour Options
Gypsum
Ocean wave
Pearl shadow
Stirling silver
Cabinet Colour Options
Chocolate
Coastal Grey
Natural